around Mt.Fuji
日本富士山協会 > Mt.Fuji Area Guide Map > Taste Boast
Taste Boast
[Shizuoka]
Unagi eel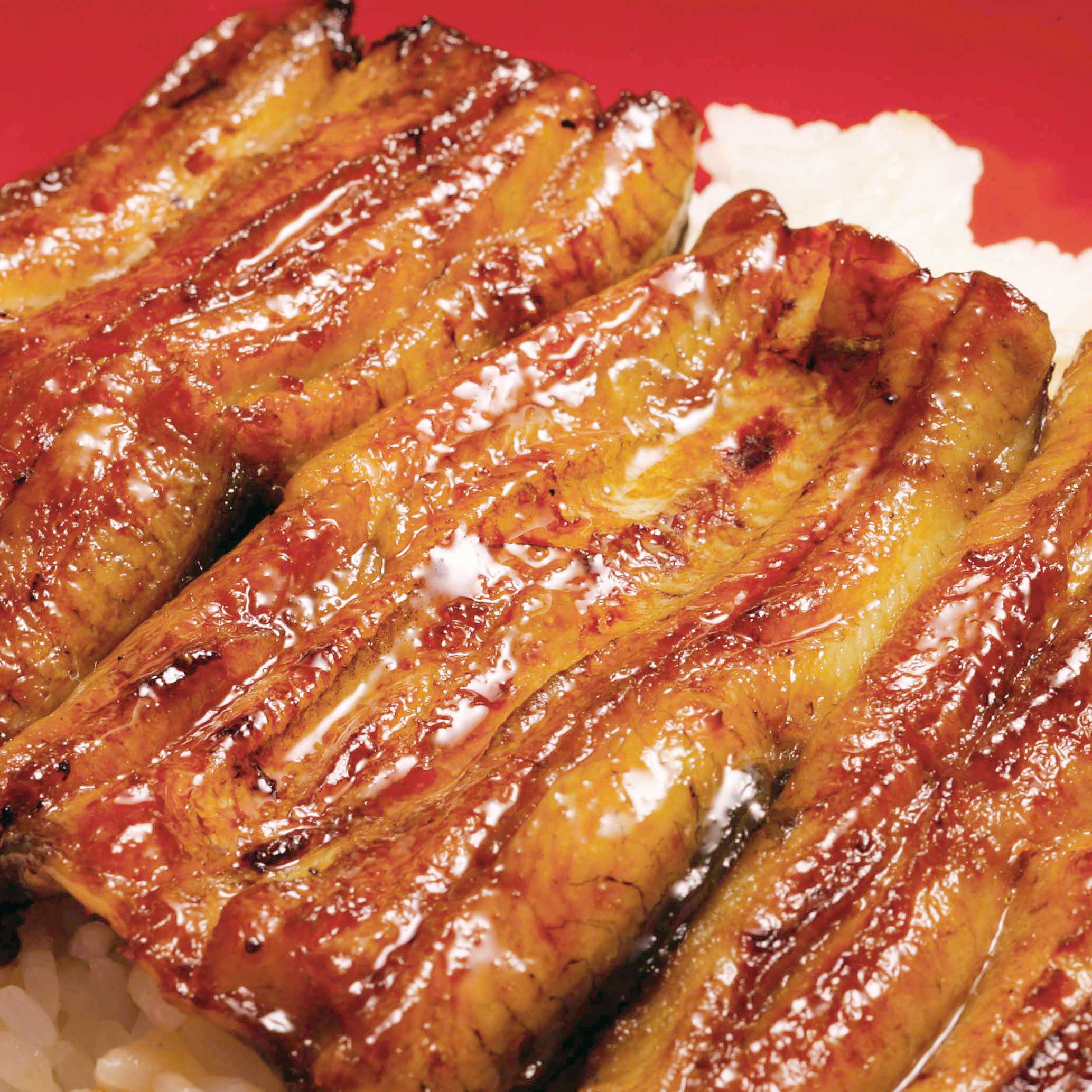 Unfed in the fresh spring water of Mount Fuji for three days, the eels lose their excess fat and are cleaned of impurity, acquiring a delicious texture and flavor.
Mishima croquette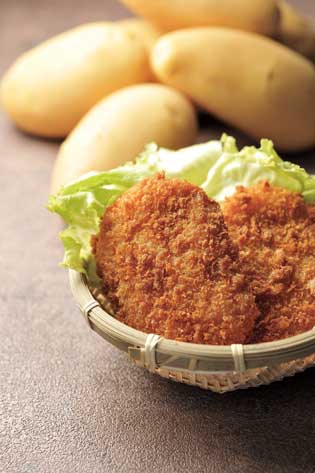 A delicacy made from Mishima (May Queen) Potatoes cultivated on the west slope of the Hakone mountain. with a crisp outside, moist and sweet inside, and delicious aftertaste.
Ashitakagyu Beef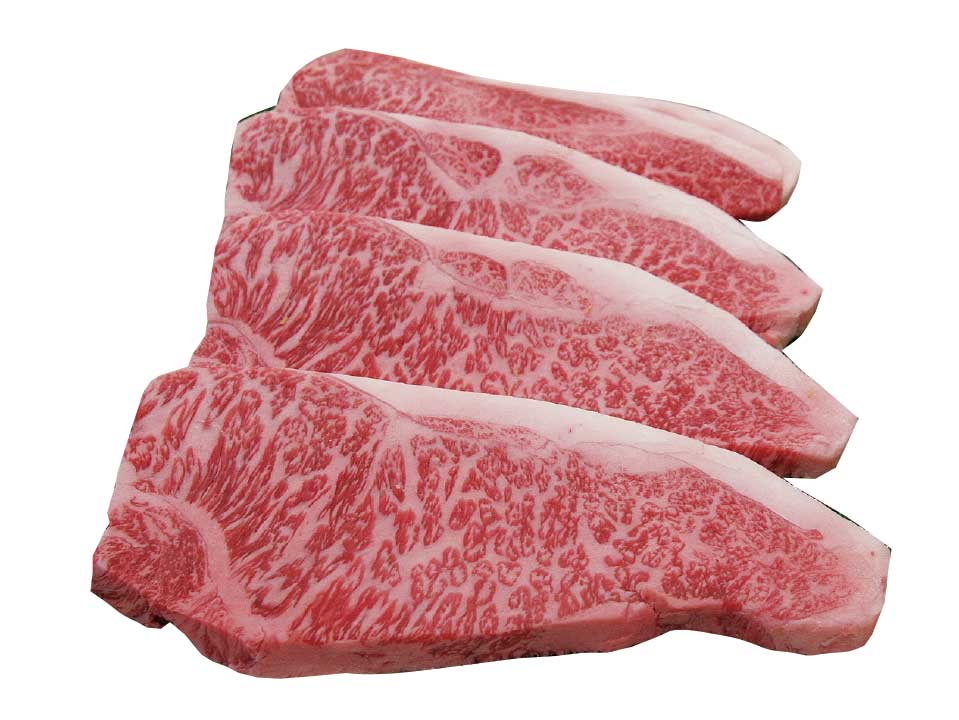 Ashitaka beef, raised with careful diligence in the Ashitakasanroku region, is famous as a high quality Japanese beef with a rich deep avor. Delicious not only in specialties such as sukiyaki or shabu-shabu but also a variety of unexpected dishes, such as mince or nigiri sushi.
Shirasu (youg sardine)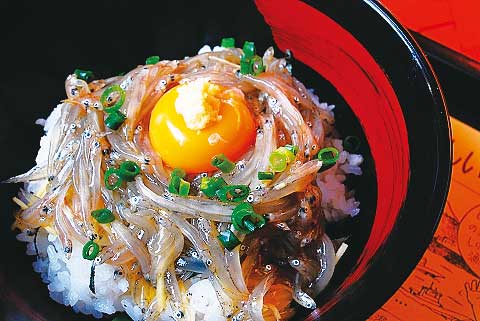 This whitebait called "Tagonoura Shirasu" is very fresh because of one boatspull. Boied whitebait is delicious.
Mine-no-Yukimochi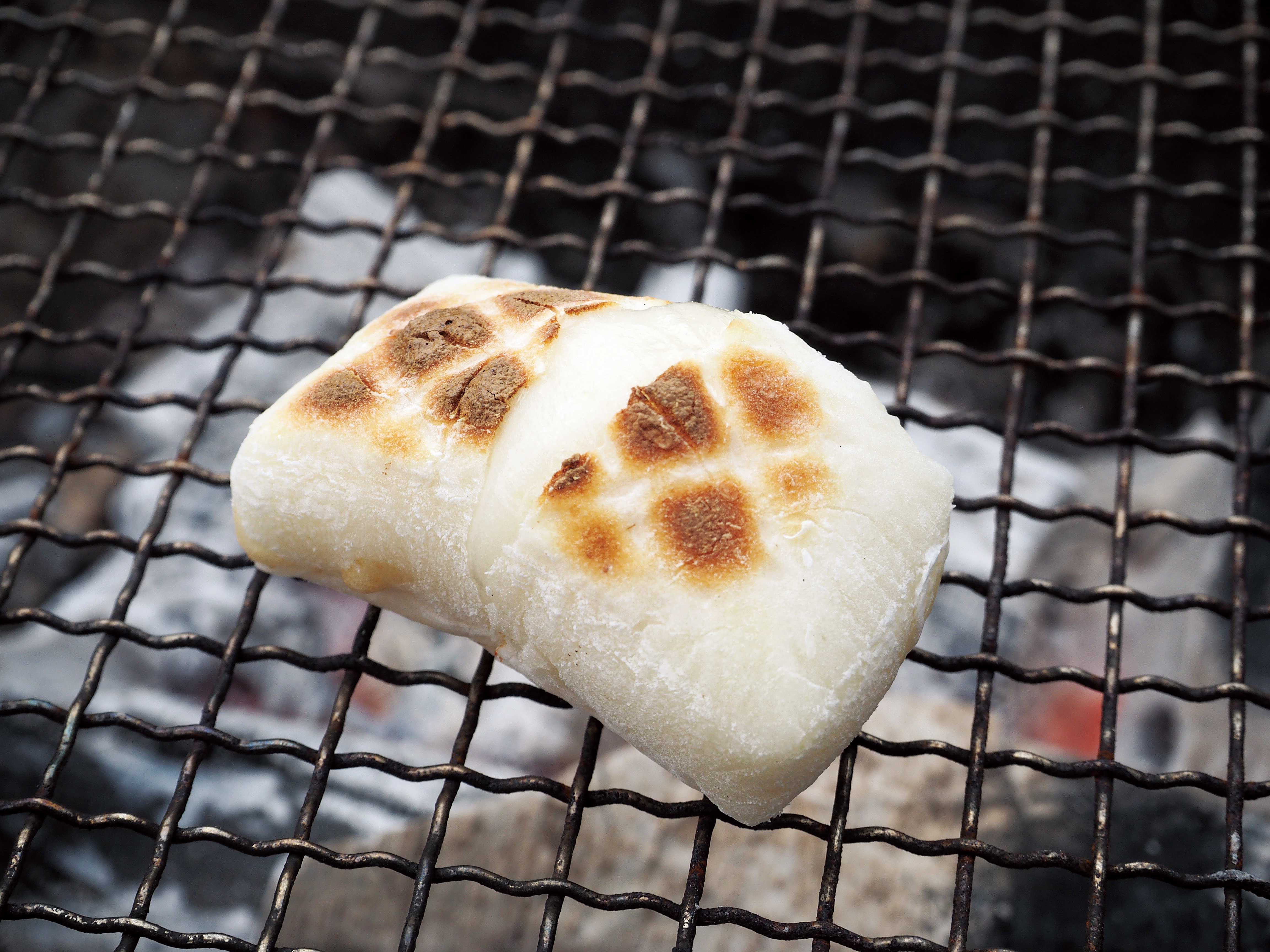 Tender rice cake made of glutinous rice, "Mine-no-Yukimochi," grown in Oyama Town. Soy source flavoured, "Isobe-yaki," rolled with seaweed is our recommended way to taste.
Fujinomiya Yakisoba (fried noodle)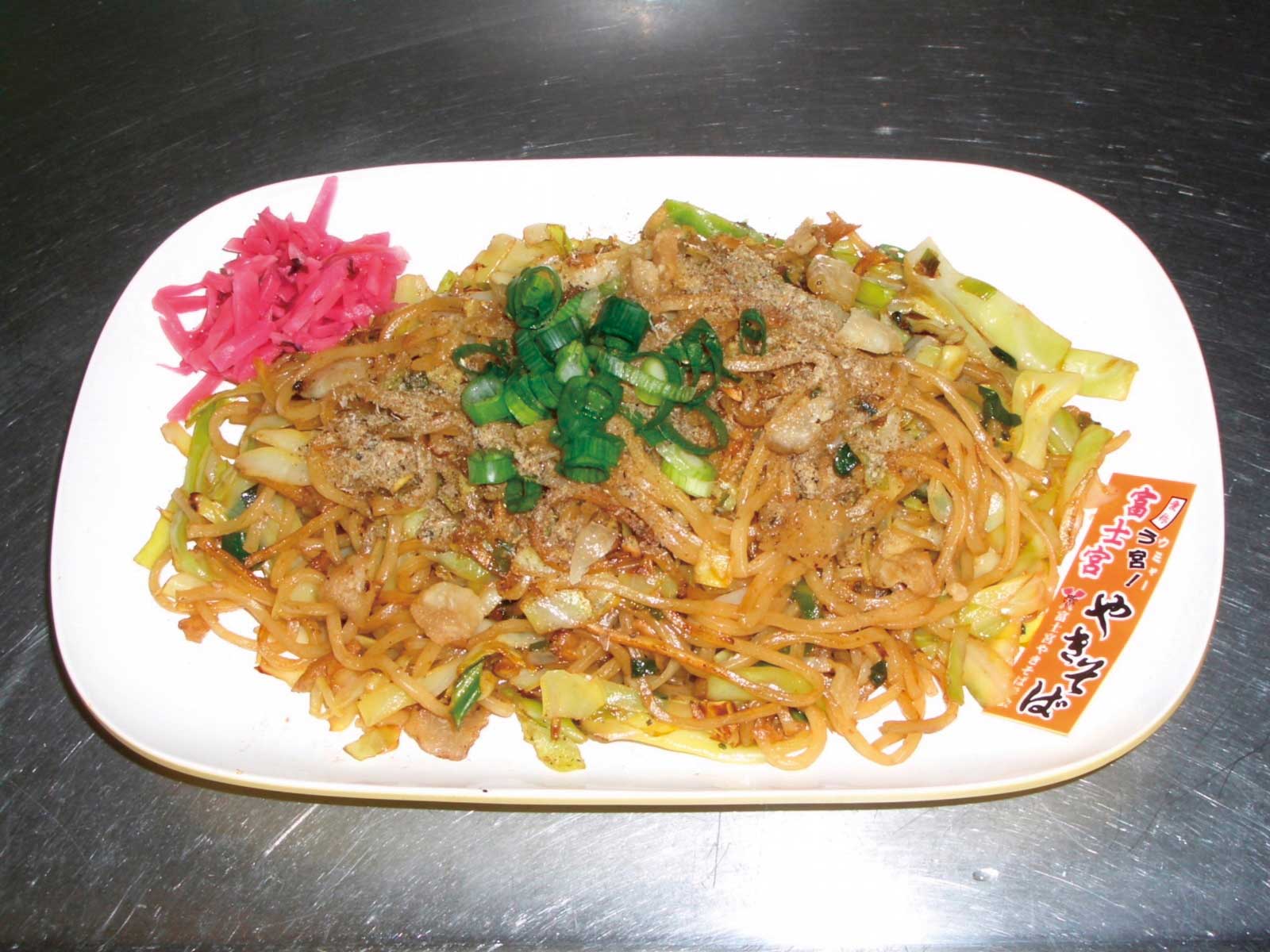 This famous dish combines the šrm texture of fresh noodles with lean-pressed'niku kasu' (meat cakes), garnished nally with sardine flakes for a distinct and original flavor.
Japanese Spider Crabs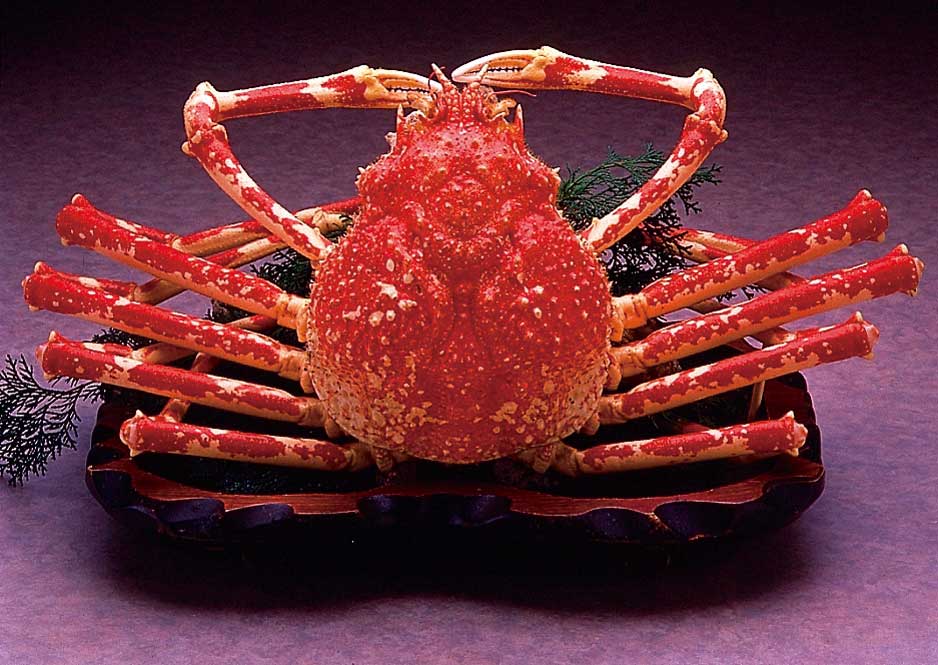 The biggest crabs in the world, caught directly from Suruga Bay. Available from a Bay of stores and restaurants in Heda, either boiled with salt or fragrantly steamed.
Bamboo shoot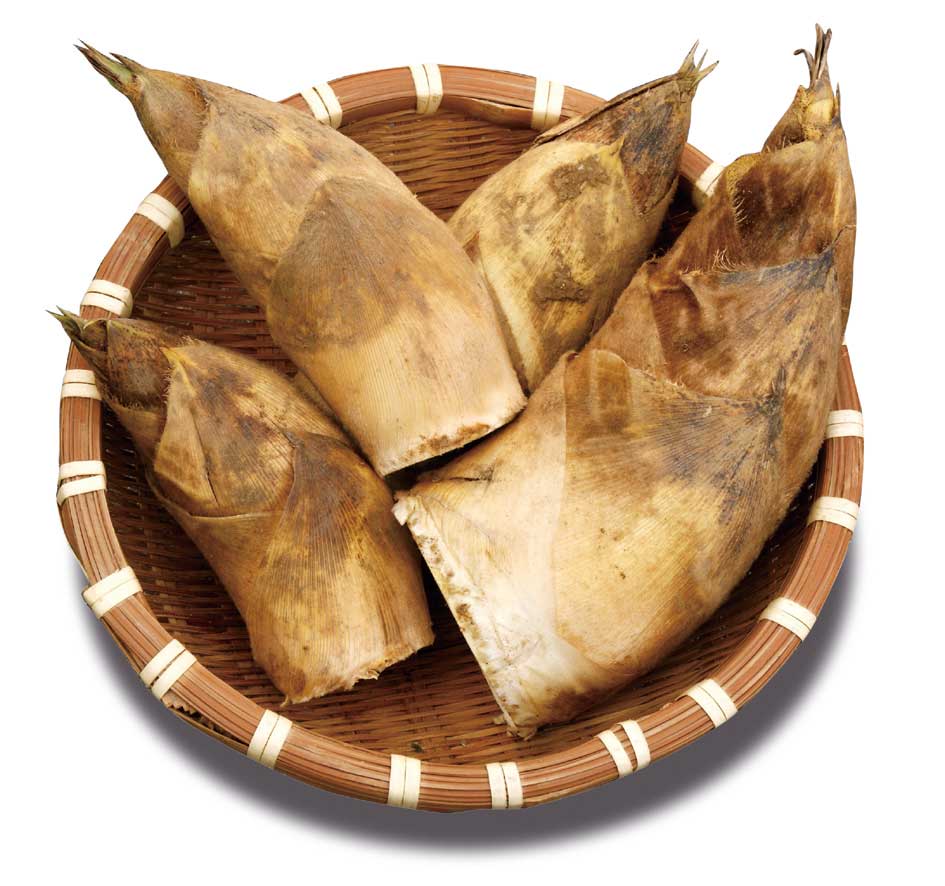 The bamboo sprouts harvested at Uchibo in April and May are known for their characteristic mildness and soft texture. A popular dish is to serve them sliced, and lightly blanched to remove any remaining bitterness.
Susono sui-gyoza (boiled dumpling)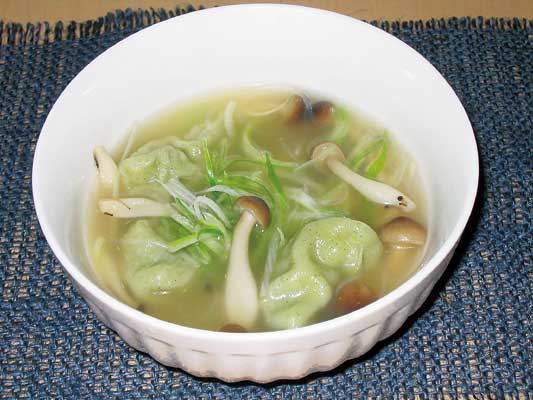 Winner of a top prize from the B1 Grand Prix Food Festival, these water dumplings are made with mallow leaves. A feast for the palate and for the eyes!
Fujiyama Beer/Harves Terrace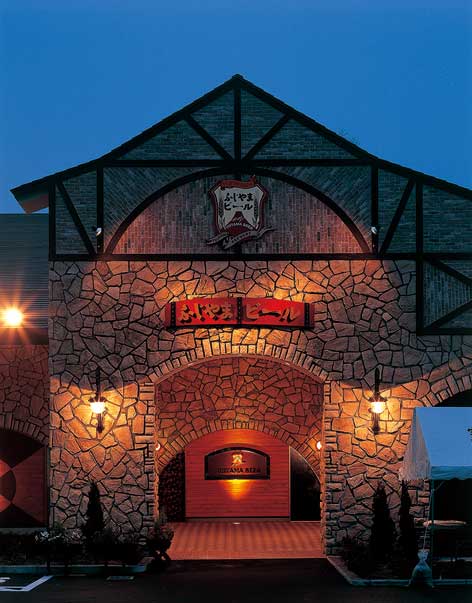 Using the natural waters of Mt. Fuji, while faithfully preserving brewing techniques acquired in Germany, Restaurant Fujiyama produces microbrews with genuine flavor. Sample a freshly brewed draught amidst the authentic atmosphere of a German beer hall.
| | |
| --- | --- |
| Address | 1936 Araya, Fujiyoshida City |
| Tel | 0555-24-4800 |
| Open | 11:00 to 21:00 (Last order food at 20:00, drink at 20:30) |
| Holiday | Open everyday(Wednesday is closed in winter) |