around Mt.Fuji
日本富士山協会 > Mt.Fuji Area Guide Map > Festivals And Events
Festivals And Events
[Yamanashi]
Kawaguchiko Herb Festival (Fujikawaguchiko Town)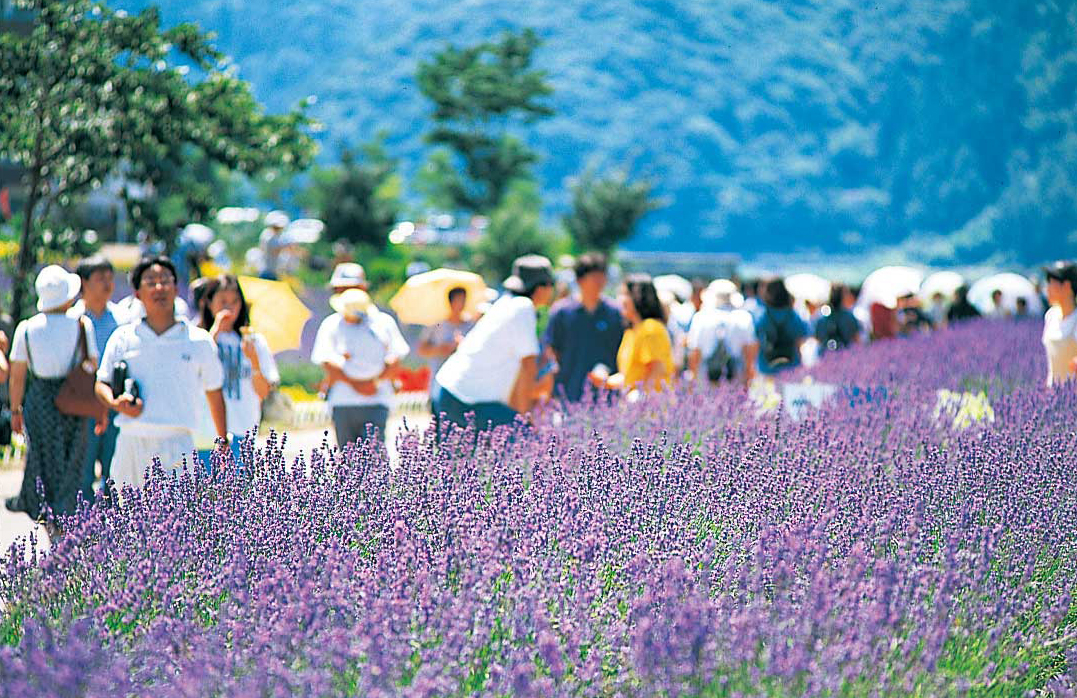 A magnificent event, opening across Yagisaki Park and Oishi Park, where purple lavenders paint the lakeshore from the end of June through to mid July. The nighttime illumination at Yagisaki Park is truly beautiful.
Mt.Fuji Opening Ceremony(Yamanashi and Shizuoka)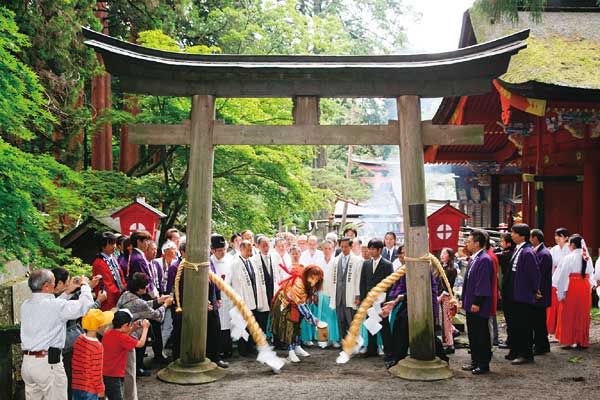 Every year on July 1st, to herald the start of Summer as it unfolds across the Yamanashi and Shizuoka Prefectures mountains, Mt. Fuji is opened for the climbing season, together with a plethora of special events.
Narusawa Harvesting Festival (Narusawa Village)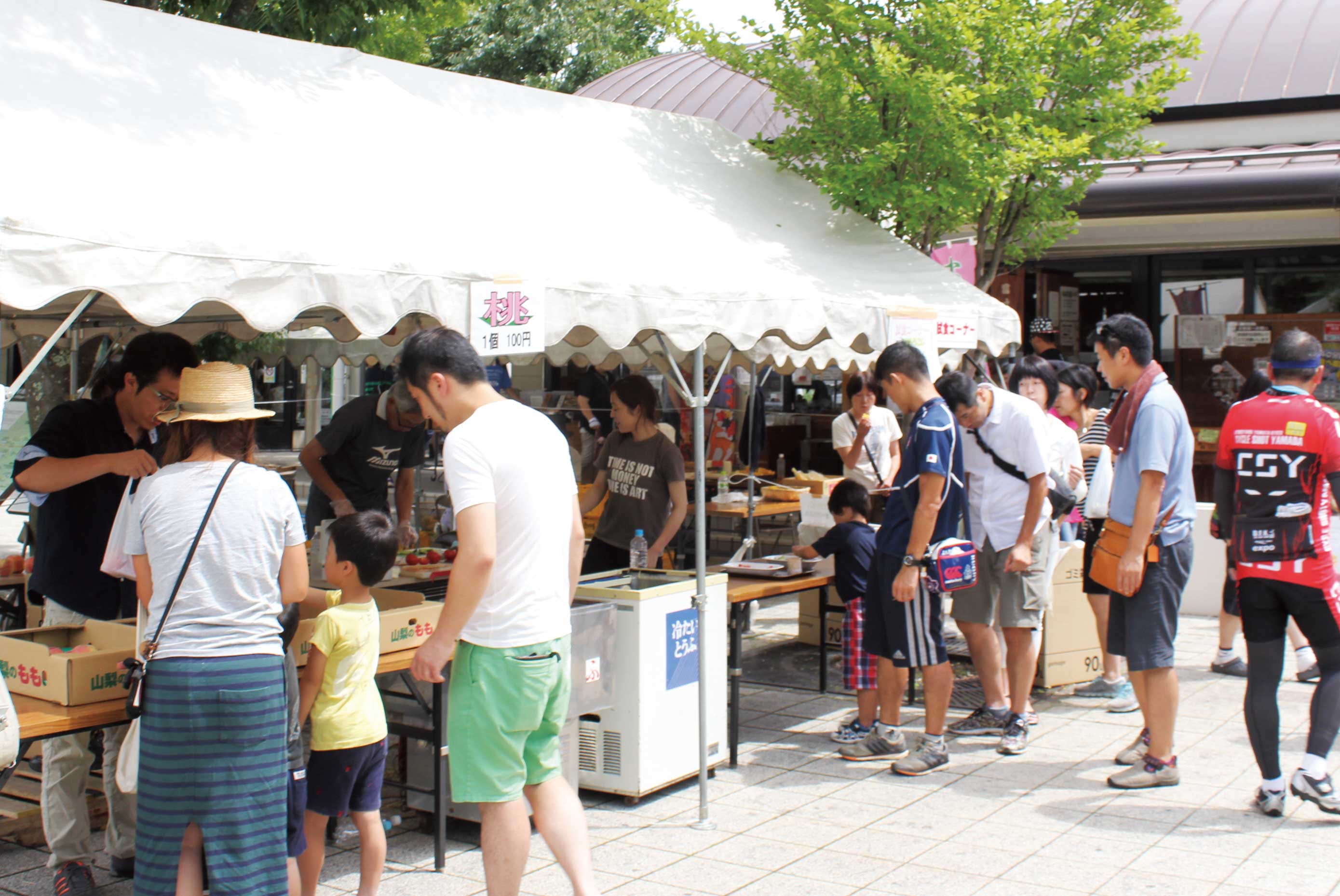 Held while the plateau vegetables, a Narusawa specialty, are at the peak of flavor. Enjoy a free sample of the local fruits and vegetables. A farmer's market selling fresh, morning-picked produce is also available.
Fuji Shiba-sakura Festival (Moss Phlox)(Fujikawaguchiko Town)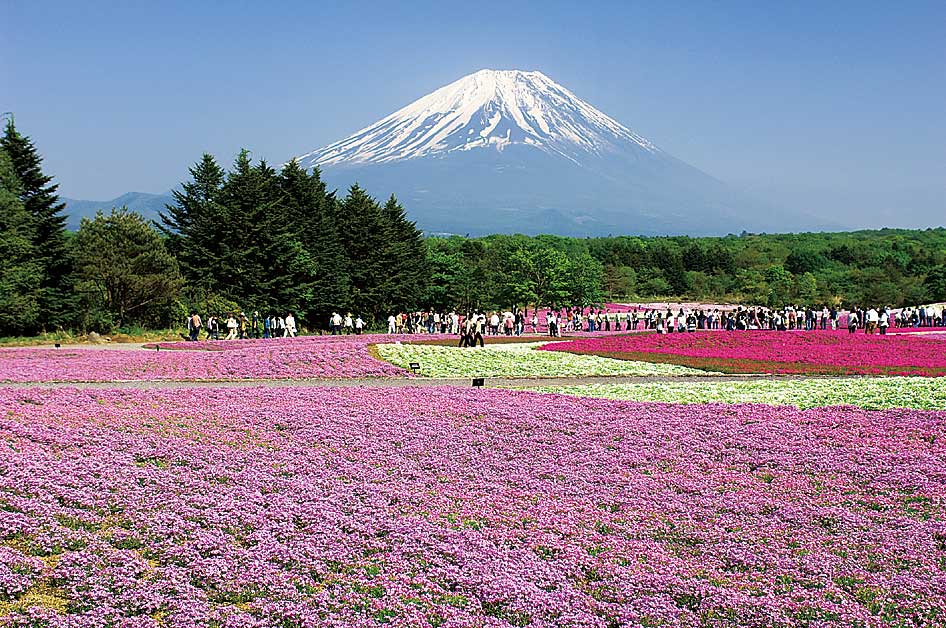 With approximately 6 acres and 800,000 trees, the bright crimsons, reds, whites and pinks of the 'shiba-sakura' cherry blossoms dye the landscape in vivid colors, in a natural symphony of Mt. Fuji's beautiful forests.
Summer Festival of the Fujigoko Area(Yamanakako Village and Fujikawaguchiko Town)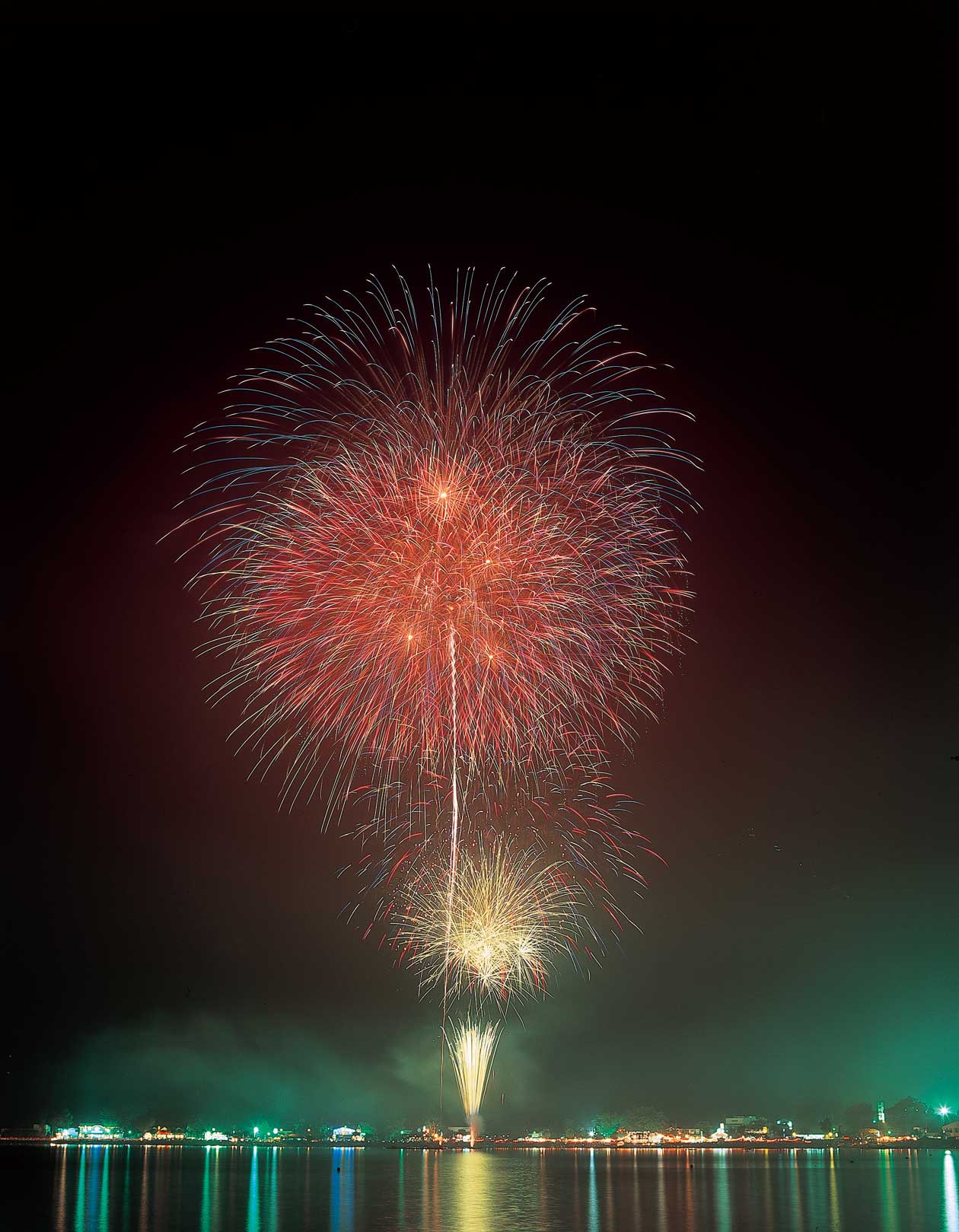 Beginning with the Lake Yamanakako Hoko Festival-Fireworks and continuing on to Lake Saiko, Lake Motosuko, Lake Shojiko and Lake Kawaguchiko, the Fuji Five Lakes Firework Festival paints in brilliant burning flowers upon the water's surface.
Oshino Hakkai Festival (Hachimonji -Yaki:Letter 8 shaped giant bonfire)(Oshino Village)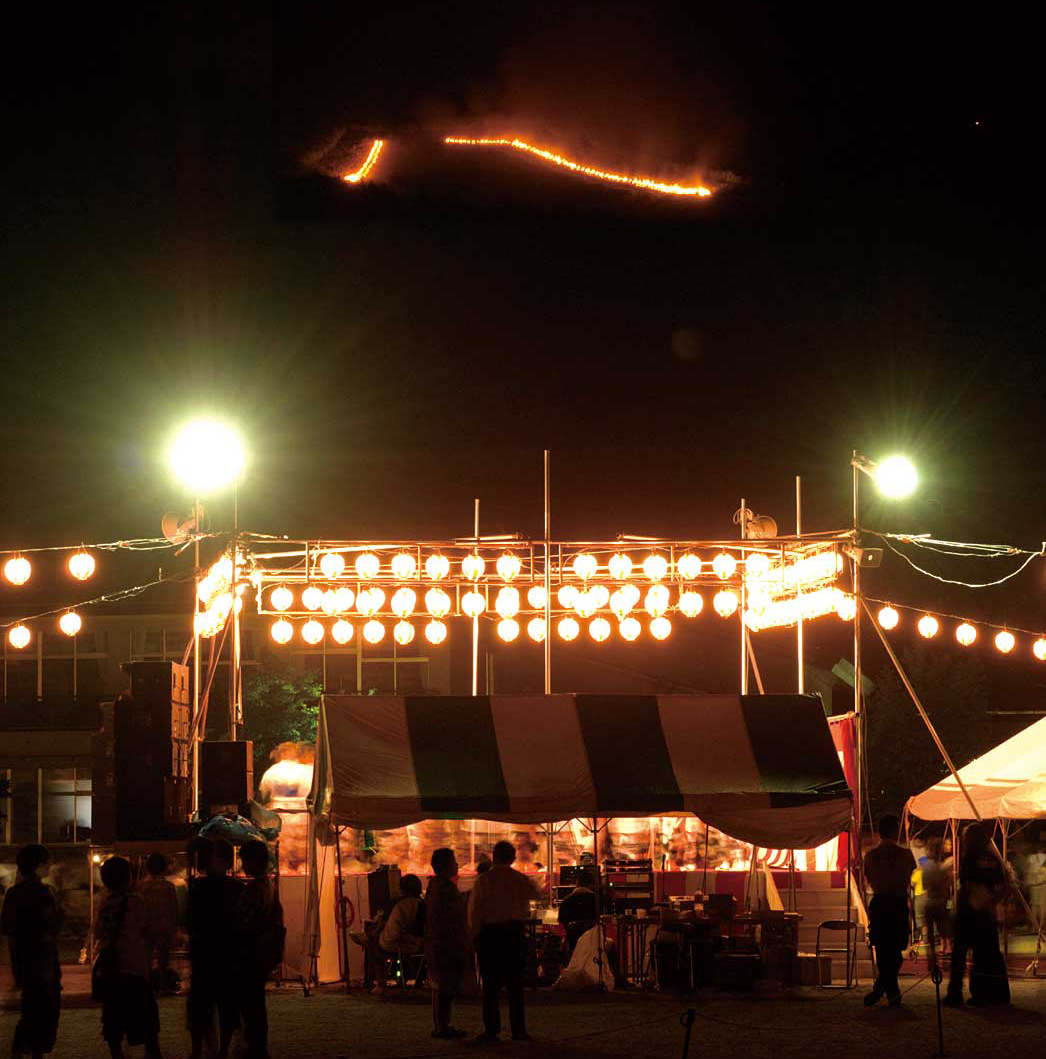 A summer festival, that is held on August 8. The date is associated with Oshino Hakkai("8" ponds). A ritual ceremony to worship the guardian deity, "Hachidai-Ryuo," Japanese style drum show, Bon Festival dance, and Hachimonji-yaki and lazer fireworks festival will be performed at the climax moment.
Sunset Shore・ Autumn Leaves Festival(Yamanakako Village)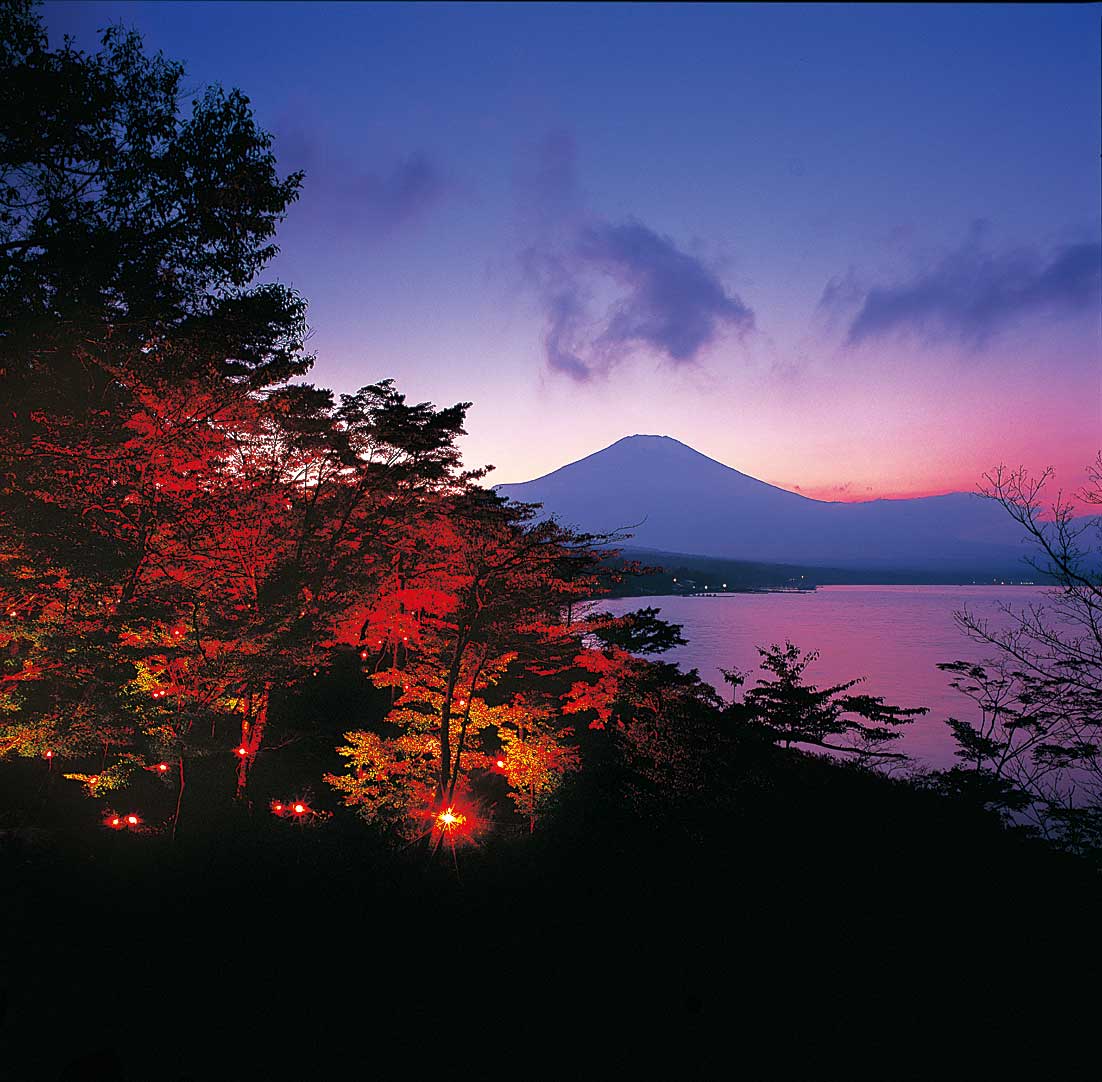 Held from late October to mid November to coincide with the changing of the leaves at Asahigaoka Kohan-Ryokuchi Park. The nighttime illumination creates an atmosphere of illusion and wonder.
Yoshida Fire Festival(Fujiyoshida City)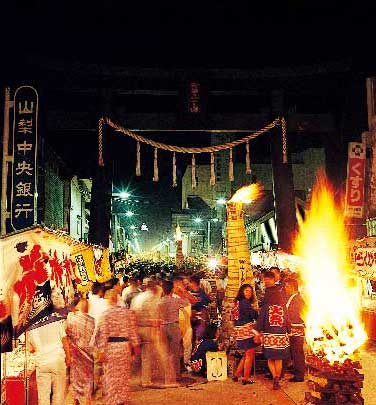 Designated as one of the "Three Most Unique Festivals of Japan" On August 26 huge torches lining a 2km stretch of thoroughfare are lit simultaneously, sending a magnificent blaze into the night sky.