around Mt.Fuji
日本富士山協会 > Mt.Fuji Area Guide Map > Festivals And Events
Festivals And Events
[Shizuoka]
Gotemba Sakura (Cherry blossom) Festival(Gotemba City)
In Springtime, as the cherry blossoms burst into full glory, the tree lined avenue of Gotobara Junkansen (the Gotobara Loop), and the hanging blossoms of Heiwa Park and Chichibunomiya Memorial Park, are beautifully illuminated at night. This special season is full of rare events, including tea ceremonies, taiko and zither performances, and walking tours.
Yabusame Matsuri (Fujinomiya City)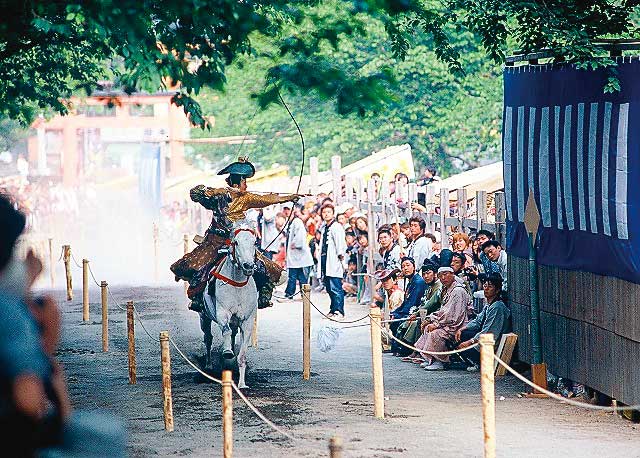 The ancient and traditional rite is said to have originated when Minamoto no Yoritomo, the first shogun (It's like a general) of Kamakura. came to Mt. Fuji to hunt, and made his offerings. On May 5th during the grand festival, the Ogasawara-Ryu Yabusame (archery and horsemanship rite is performed (at 3 pm at Fujisan Hongu Sengentaisha Shrine.)
Yoshiwara Gion Matsuri(Fuji City)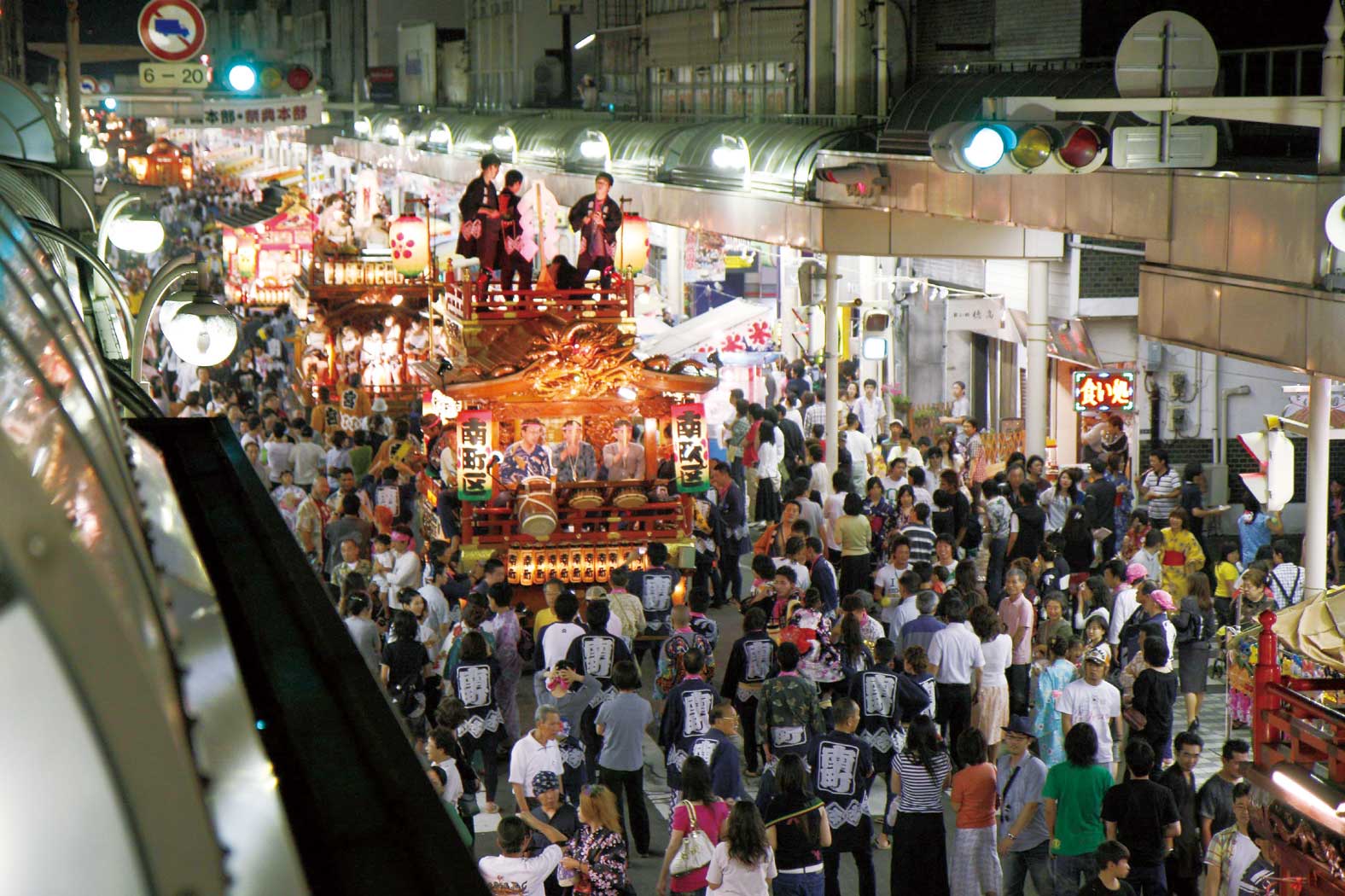 Said to have originated in Kyoto before spreading to the rest of Japan, the Gion Festival was originally held in order to appease the evil spirits which were thought to cause illness and disaster. With 24 participating towns and 21 festival cars the Fuji area Gion Festival is the largest Festival in the Tokai region.
Kanogawa Firework Festival(Numazu City)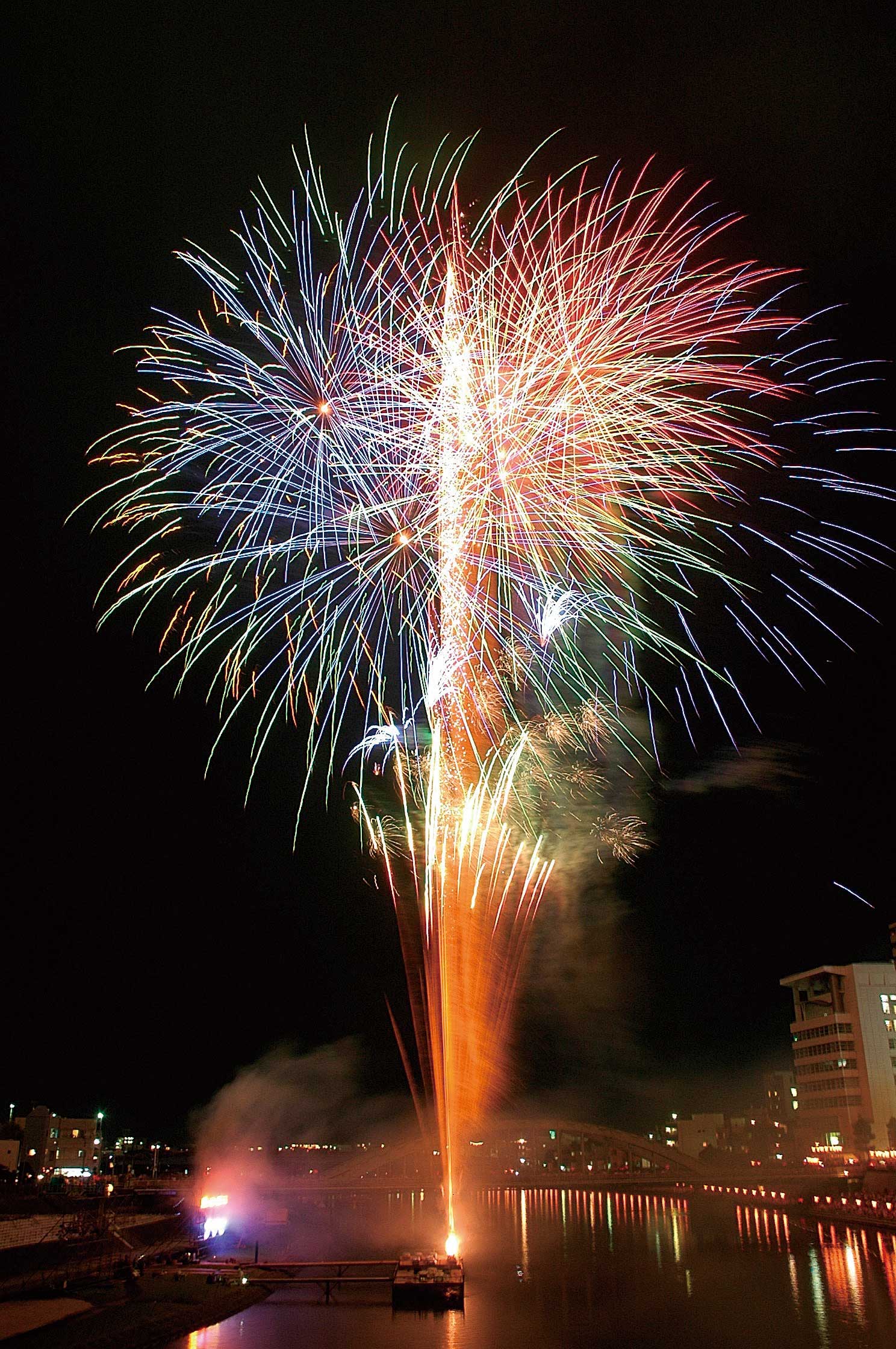 Held on the final Saturday and Sunday of July at Kanagawa-Kasenjiki, in the Numazu City district. Approximately 9,000 fireworks make for a nostalgic summer in Numazu.
Nagaizumi Wakuwaku Matsuri Festival(Nagaizumi Town)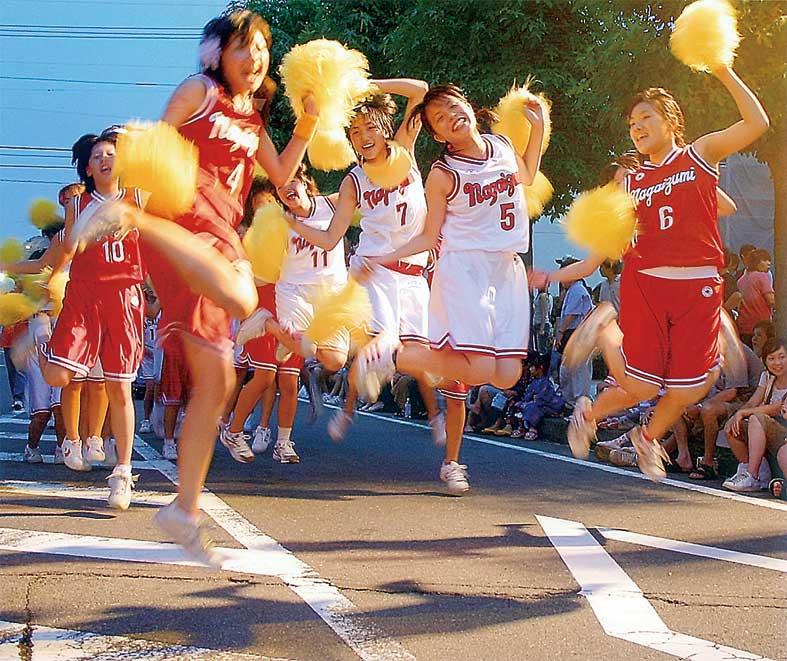 The main event of this festival is a 'Dance Parade,' where the participating bands join as one in a marching dance down the broad thoroughfare of Nagaizumi Chuo Street. Experience the city as it is immersed in excitement and gaiety. A special Kid's Dance Parade is also held for the little ones!
Susono Summer Festival(Susono City)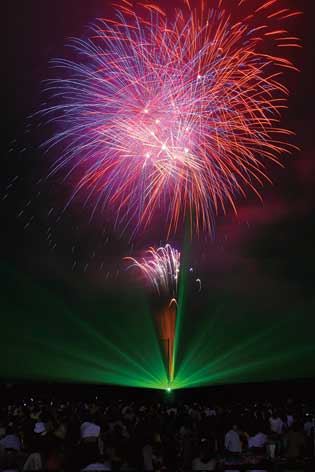 Opens every year, on the first Saturday of August,at Susono City Sports Park. As Mt. Fuji rises majestically n the night sky, approximately 8,000 fireworks burst forth in brilliant color. Together with these fireworks every year a host of events are held in the area.
Mishima Ohmatsuri (Mishima Summer Festival)(Mishima City)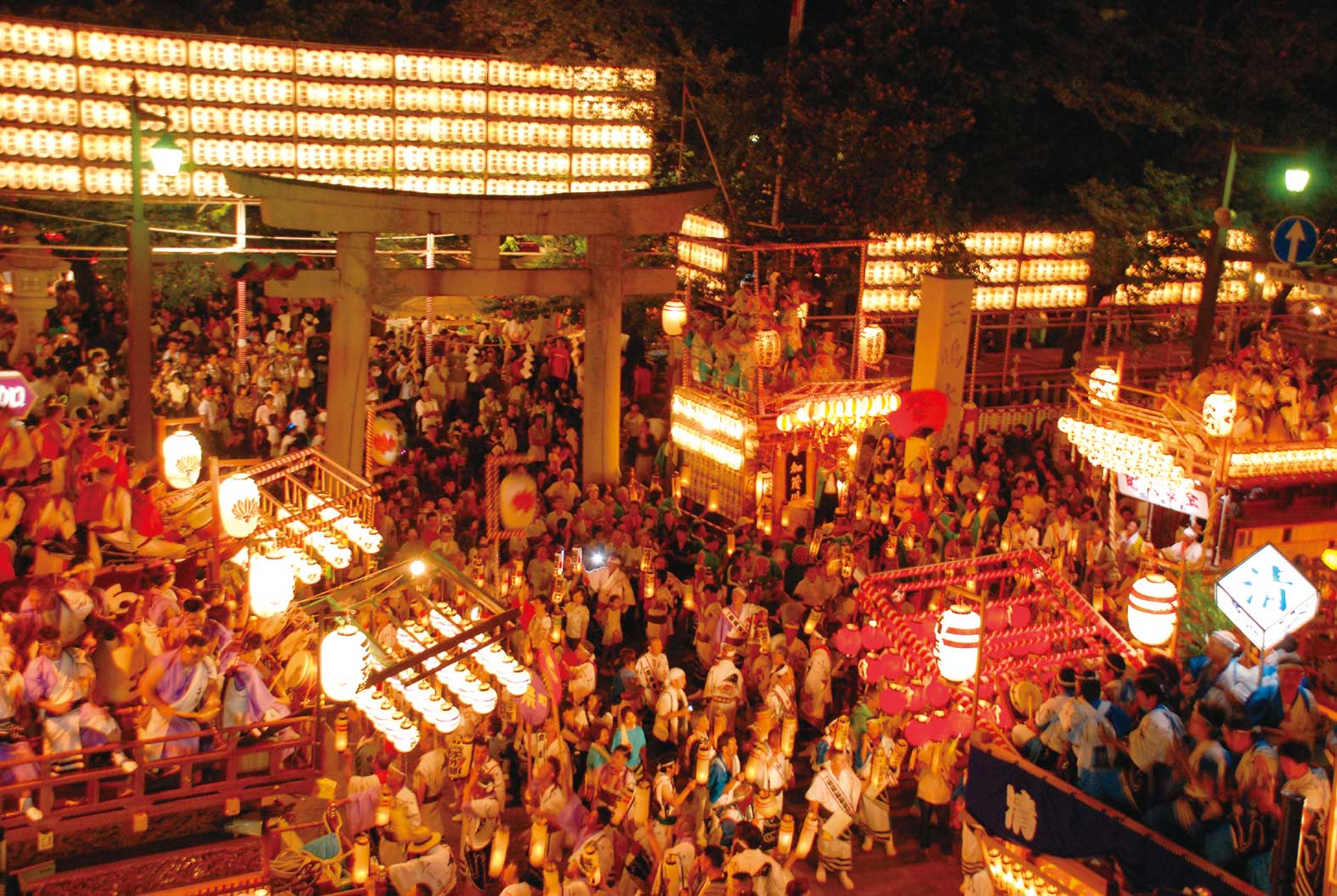 Centered around a festival car parade with folk music, this is the largest event in Mishima and includes the Yoritomo flag procession, the Noheibushi parade, and Mishima Samba. At Mishima Shrine, Tezutsu (hand-tube) fireworks and Yabusame (horseback archery) rites are also held.
Ashigara-toge Fue (Flute) Festival(Oyama Town)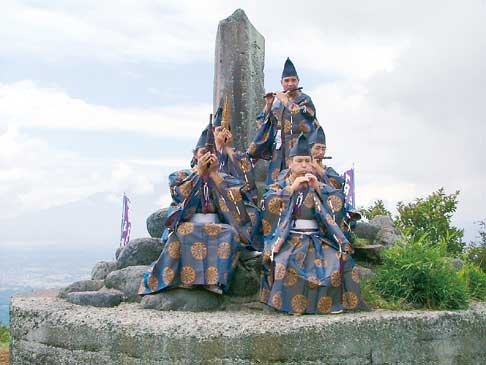 This festival is held to commemorate the history of the samurai Shinra Saburo Yoshimitsu, who while approaching the Kanto region as reinforcement for his brother and preparing for death, is said to have learned the secret music of the ancient Sho. Why not lend your ears to these mysterious tones?
Nobunaga-ko Koyo (Yellow-tinged leaves) Festival(Fujinomiya City)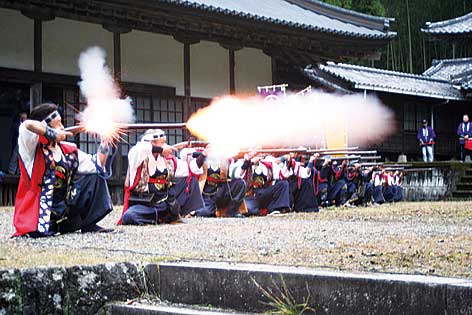 In Fujinomiya City, legends persist that after 'The Incident at Honnoji,' Daimyo Nobunaga's head was secretly carried away and brought to the area. As Autumn stains the ginkgo leaves a tawny yellow, a grand festival is held in remembrance of Nobunaga, who rests now beneath his funeral mound.