around Mt.Fuji
日本富士山協会 > Mt.Fuji Area Guide Map
Ashigara-toge Fue (Flute) Festival(Oyama Town)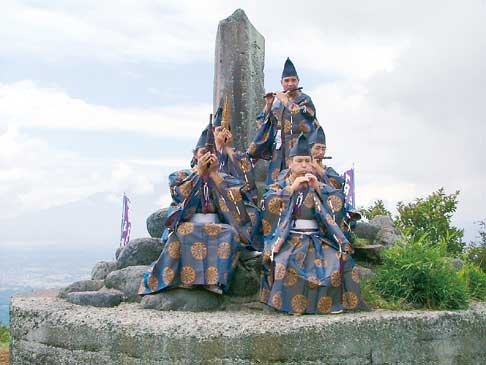 This festival is held to commemorate the history of the samurai Shinra Saburo Yoshimitsu, who while approaching the Kanto region as reinforcement for his brother and preparing for death, is said to have learned the secret music of the ancient Sho. Why not lend your ears to these mysterious tones?
Nobunaga-ko Koyo (Yellow-tinged leaves) Festival(Fujinomiya City)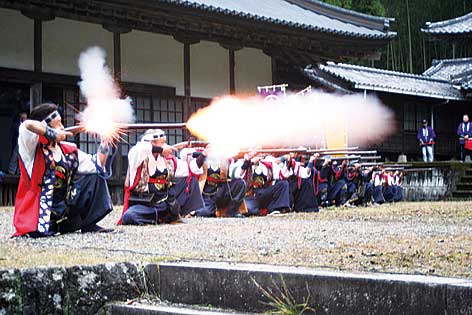 In Fujinomiya City, legends persist that after 'The Incident at Honnoji,' Daimyo Nobunaga's head was secretly carried away and brought to the area. As Autumn stains the ginkgo leaves a tawny yellow, a grand festival is held in remembrance of Nobunaga, who rests now beneath his funeral mound.
Sunset Shore・ Autumn Leaves Festival(Yamanakako Village)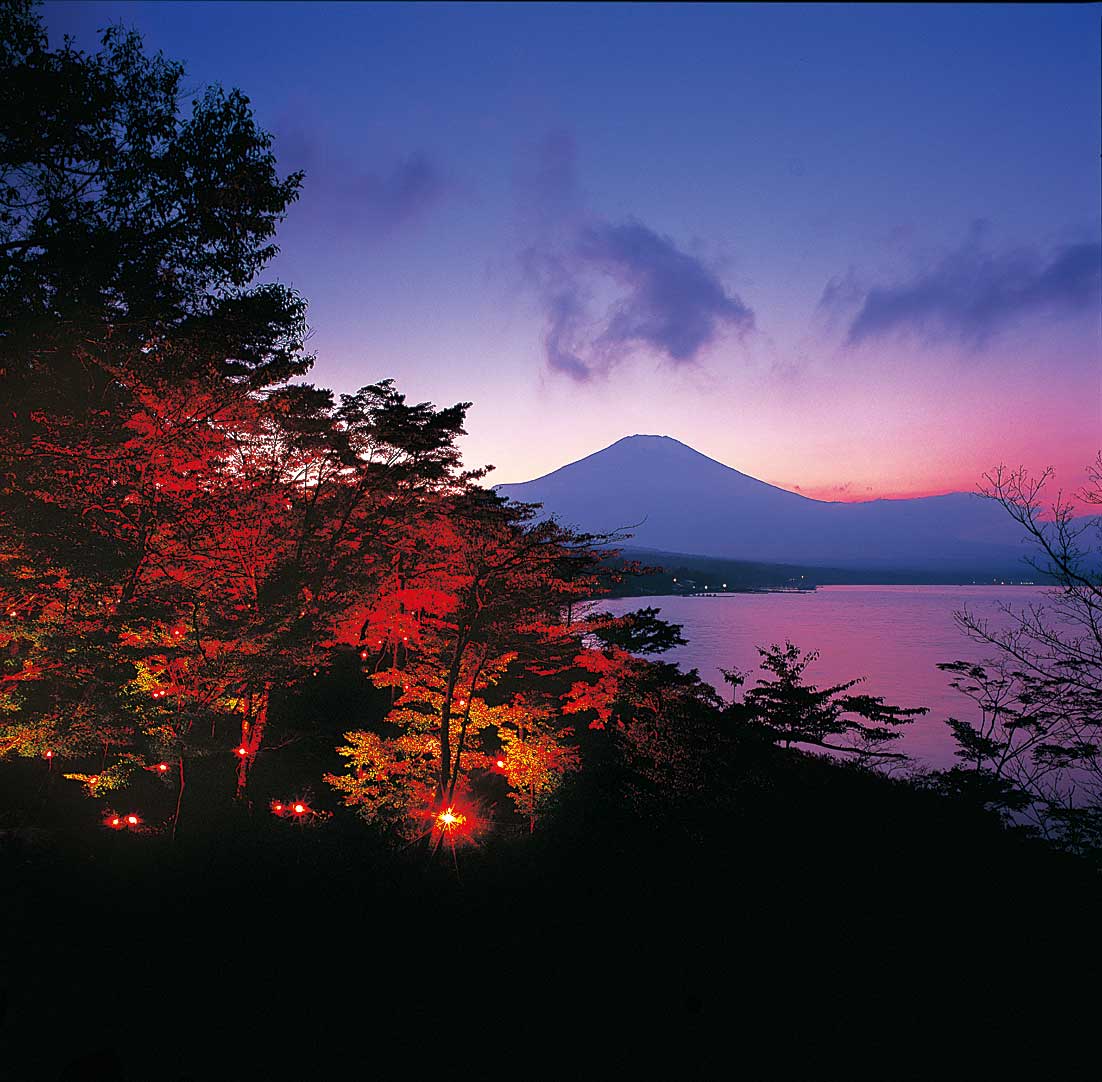 Held from late October to mid November to coincide with the changing of the leaves at Asahigaoka Kohan-Ryokuchi Park. The nighttime illumination creates an atmosphere of illusion and wonder.
Yoshida Fire Festival(Fujiyoshida City)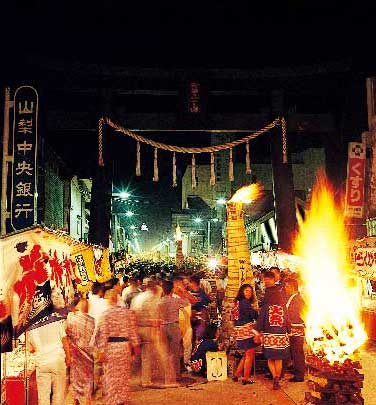 Designated as one of the "Three Most Unique Festivals of Japan" On August 26 huge torches lining a 2km stretch of thoroughfare are lit simultaneously, sending a magnificent blaze into the night sky.
Tokinosumika Illumination(Gotemba City)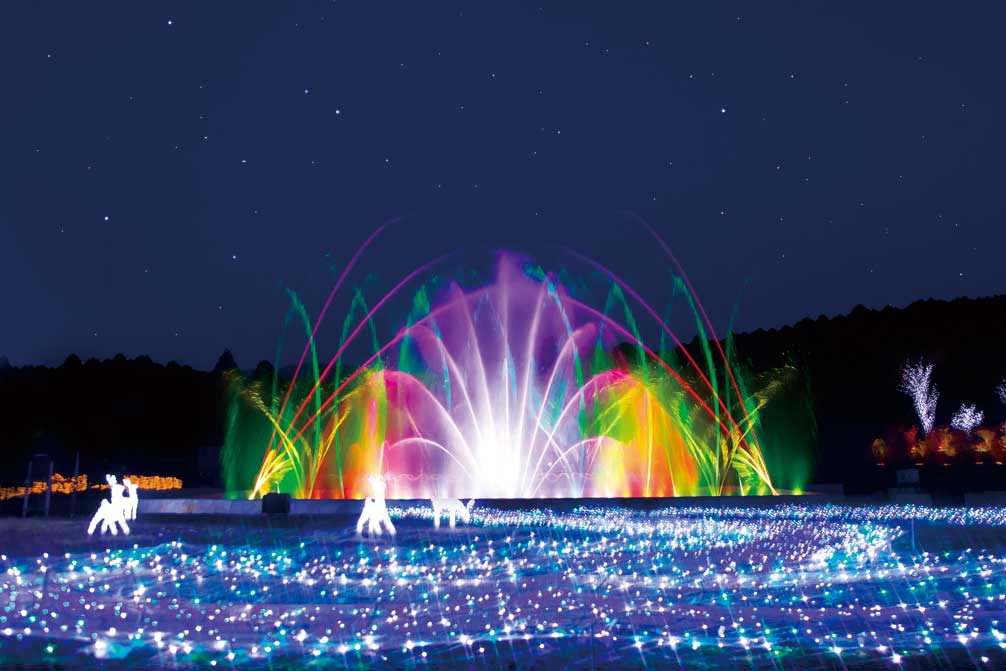 Approximately 3.2 million decorative lights sparkle across the entire Tokinosumika grounds. The crowning touch is the 370m long 'Tunnel of Lights.' (Light-up season is from mid November to the beginning of March).