around Mt.Fuji
日本富士山協会 > Mt.Fuji Area Guide Map
Fujinomiya Yakisoba (fried noodle)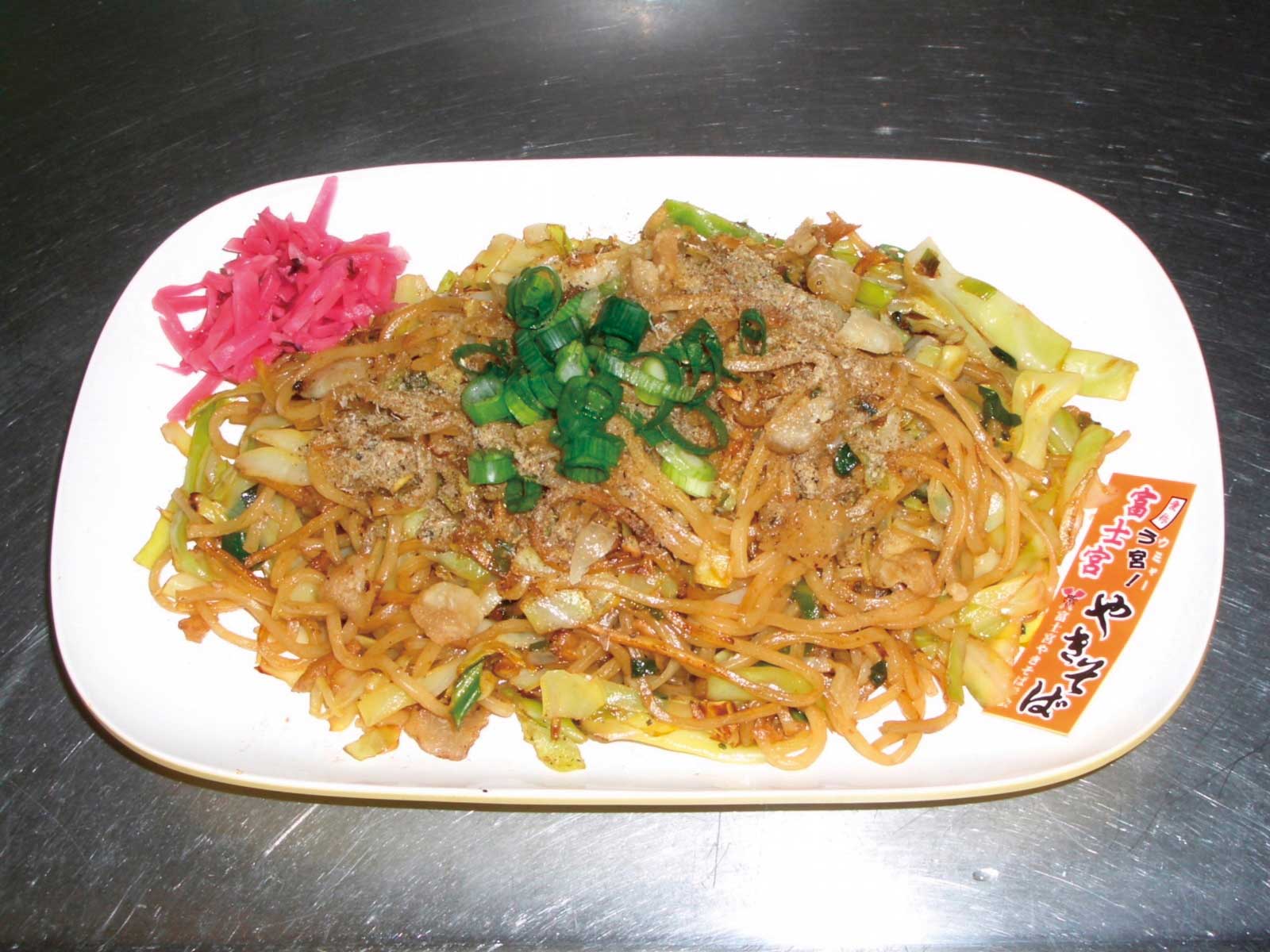 This famous dish combines the šrm texture of fresh noodles with lean-pressed'niku kasu' (meat cakes), garnished nally with sardine flakes for a distinct and original flavor.
Japanese Spider Crabs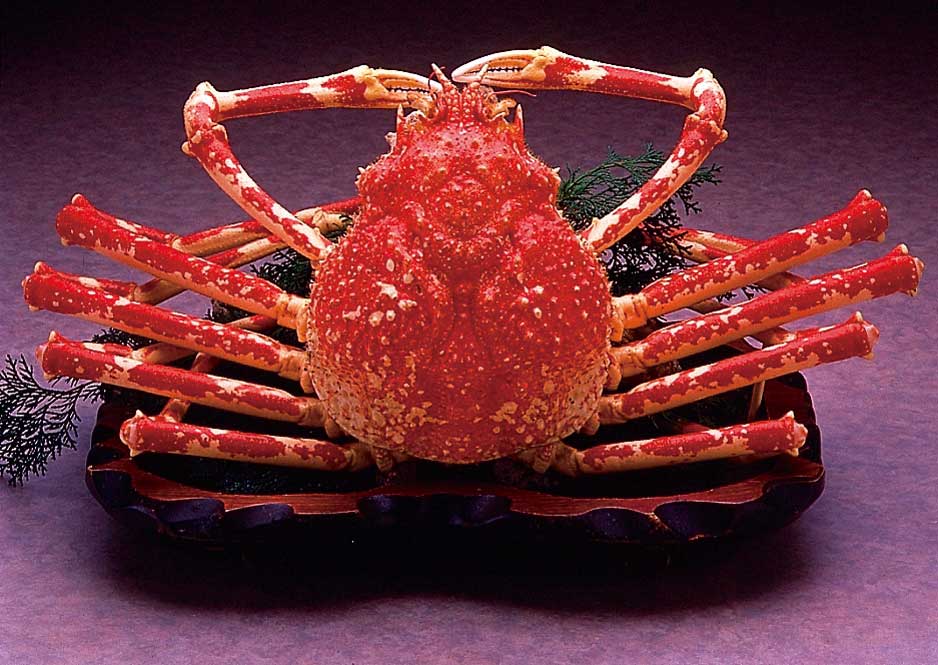 The biggest crabs in the world, caught directly from Suruga Bay. Available from a Bay of stores and restaurants in Heda, either boiled with salt or fragrantly steamed.
Bamboo shoot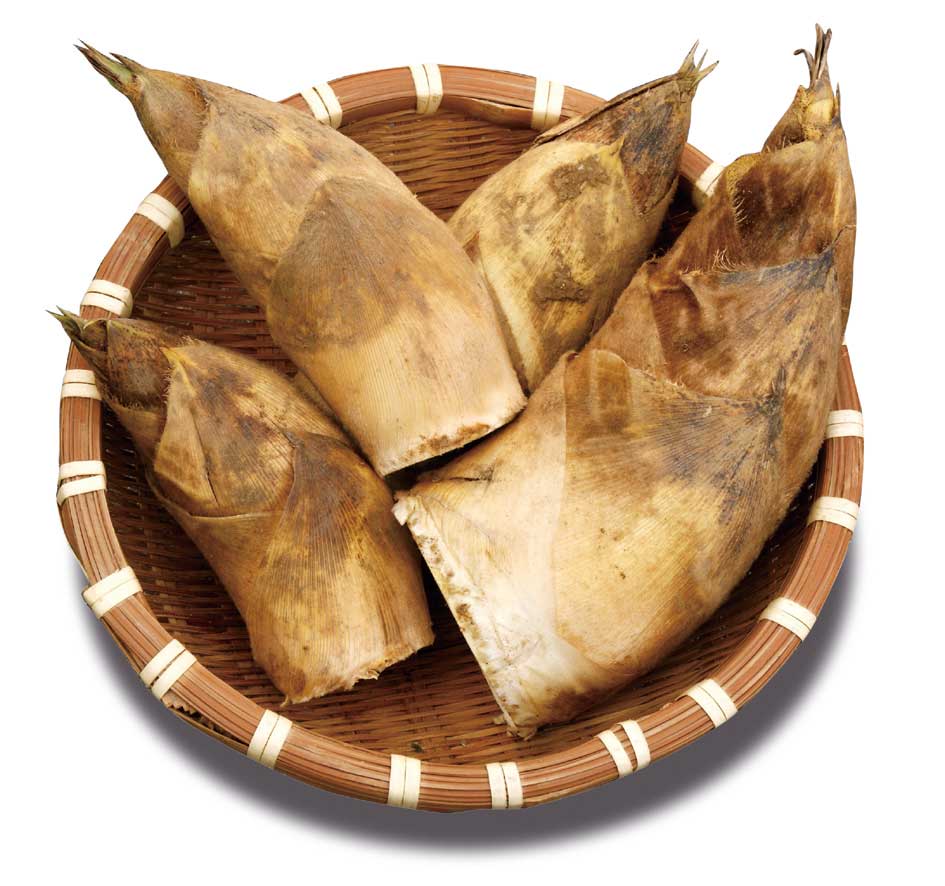 The bamboo sprouts harvested at Uchibo in April and May are known for their characteristic mildness and soft texture. A popular dish is to serve them sliced, and lightly blanched to remove any remaining bitterness.
Susono sui-gyoza (boiled dumpling)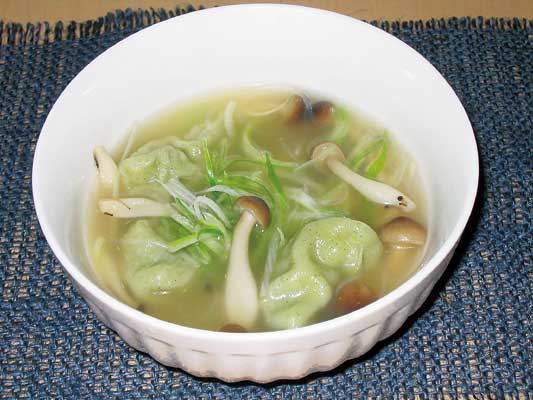 Winner of a top prize from the B1 Grand Prix Food Festival, these water dumplings are made with mallow leaves. A feast for the palate and for the eyes!
Fujiyama Beer/Harves Terrace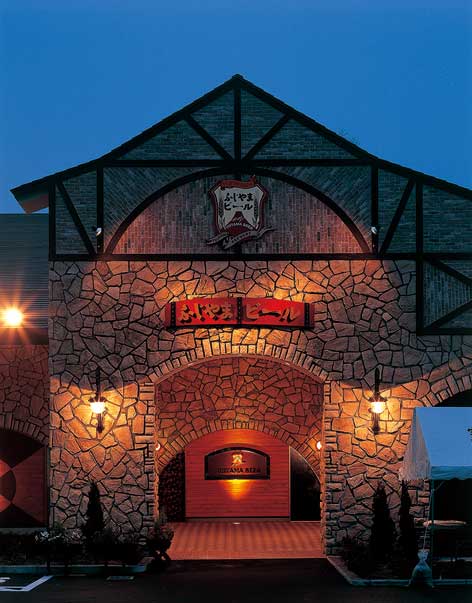 Using the natural waters of Mt. Fuji, while faithfully preserving brewing techniques acquired in Germany, Restaurant Fujiyama produces microbrews with genuine flavor. Sample a freshly brewed draught amidst the authentic atmosphere of a German beer hall.
| | |
| --- | --- |
| Address | 1936 Araya, Fujiyoshida City |
| Tel | 0555-24-4800 |
| Open | 11:00 to 21:00 (Last order food at 20:00, drink at 20:30) |
| Holiday | Open everyday(Wednesday is closed in winter) |
Fujizakura Heights Beer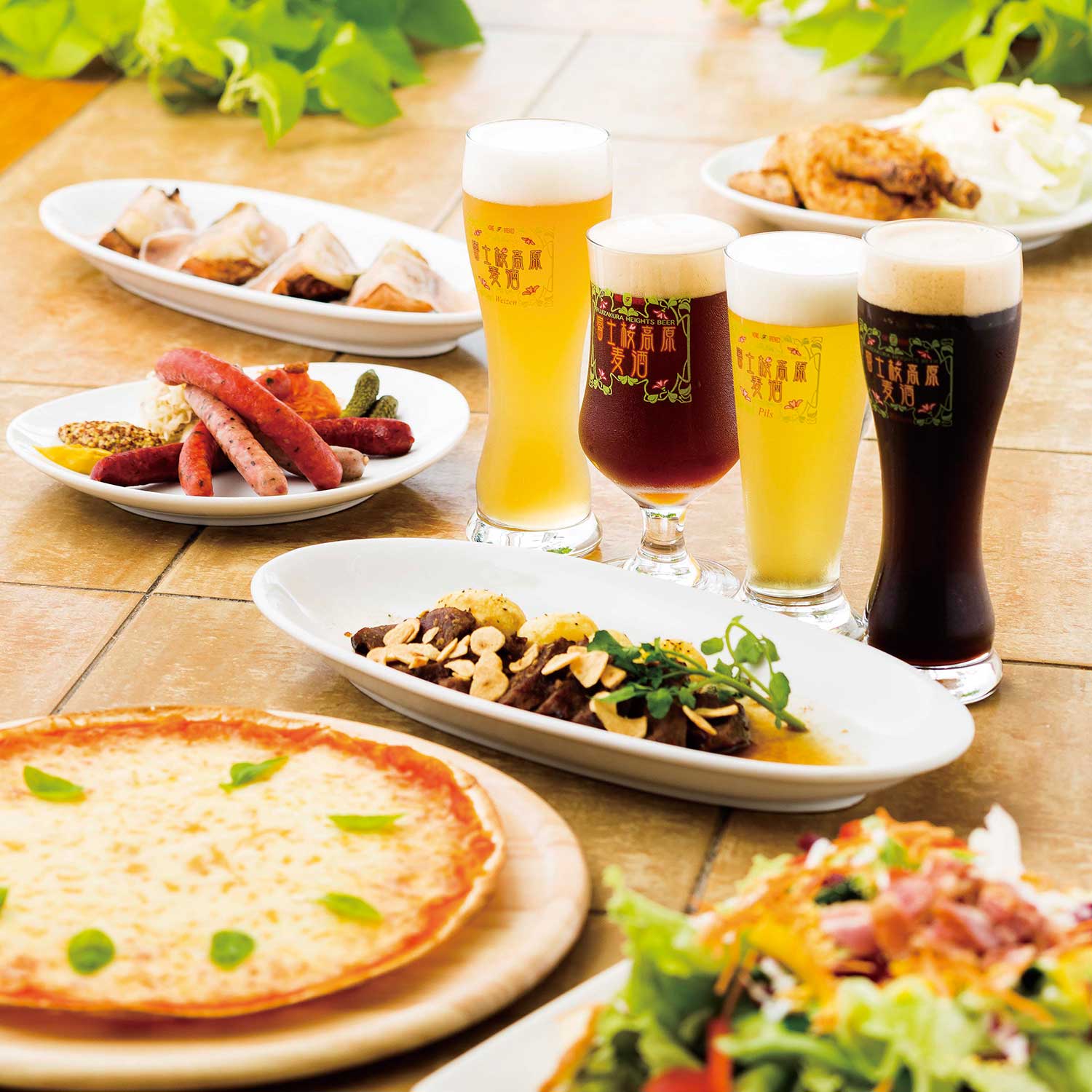 Brewed from the natural waters of Mt. Fuji and utilizing German technology, Fujizakura Heights Beer is a unique gem,and a prizewinner of the international World Beer Cup. Enjoy it together with fresh dishes from the seasonal menu.
| | |
| --- | --- |
| Address | 6663-1 Kenmarubi, Funatsuaza,Fujikawaguchiko Town |
| Tel | 0555-83-2236 |
| Open | Weekdays: From 11:30 to 15:00 (Last order at 14:30) and from 17:30 to 22:00 (Last order at 21:00) Saturday, Sunday and National holidays: From 11:30 to 22:00 (Last order at 21:00) |
| Holiday | Every Thursday (Open everyday GW, the year-end and the New Year holidays, and Spring holidays) |
Gotemba Tablelands Beer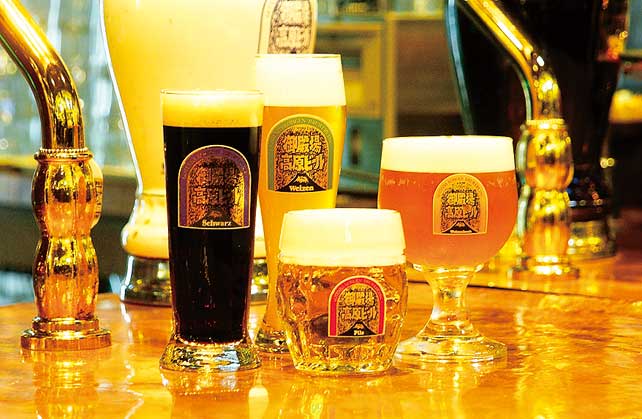 Using underground water from Mt. Fuji and malt, hops, and yeast imported directly from Germany, these microbrews are produced with a strict eye on quality control. At Grand Table, a microbrewery and restaurant located in Tokinosumika,4 original beers plus seasonal beers are avail- able for your complete satisfaction.
| | |
| --- | --- |
| Address | 719 Koyama, Gotemba City |
| Tel | 0550-87-5500 |
| Open | Weekdays: 11:00 to 15:00(Last order at 14:00) 17:00 to 21:00(Last order at 20:30) Friday: to 21:30(Last order at 20:30) Saturday: 11:00 to 22:00(Last order at 21:00) Sunday: 11:00 to 21:00(Last order at 20:30) |
| Holiday | Open everyday |
Gotemba Sakura (Cherry blossom) Festival(Gotemba City)
In Springtime, as the cherry blossoms burst into full glory, the tree lined avenue of Gotobara Junkansen (the Gotobara Loop), and the hanging blossoms of Heiwa Park and Chichibunomiya Memorial Park, are beautifully illuminated at night. This special season is full of rare events, including tea ceremonies, taiko and zither performances, and walking tours.
Yabusame Matsuri (Fujinomiya City)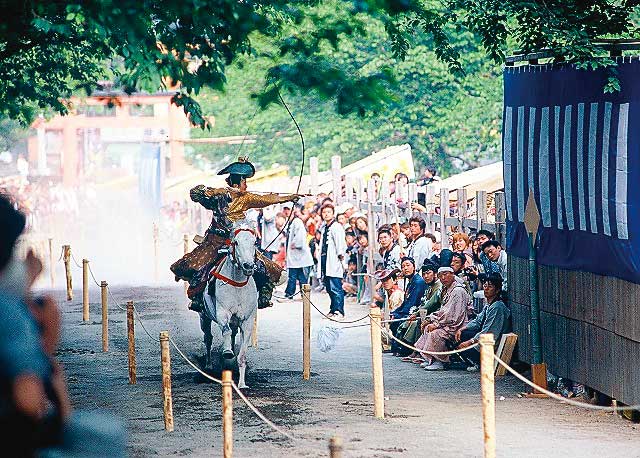 The ancient and traditional rite is said to have originated when Minamoto no Yoritomo, the first shogun (It's like a general) of Kamakura. came to Mt. Fuji to hunt, and made his offerings. On May 5th during the grand festival, the Ogasawara-Ryu Yabusame (archery and horsemanship rite is performed (at 3 pm at Fujisan Hongu Sengentaisha Shrine.)
Yoshiwara Gion Matsuri(Fuji City)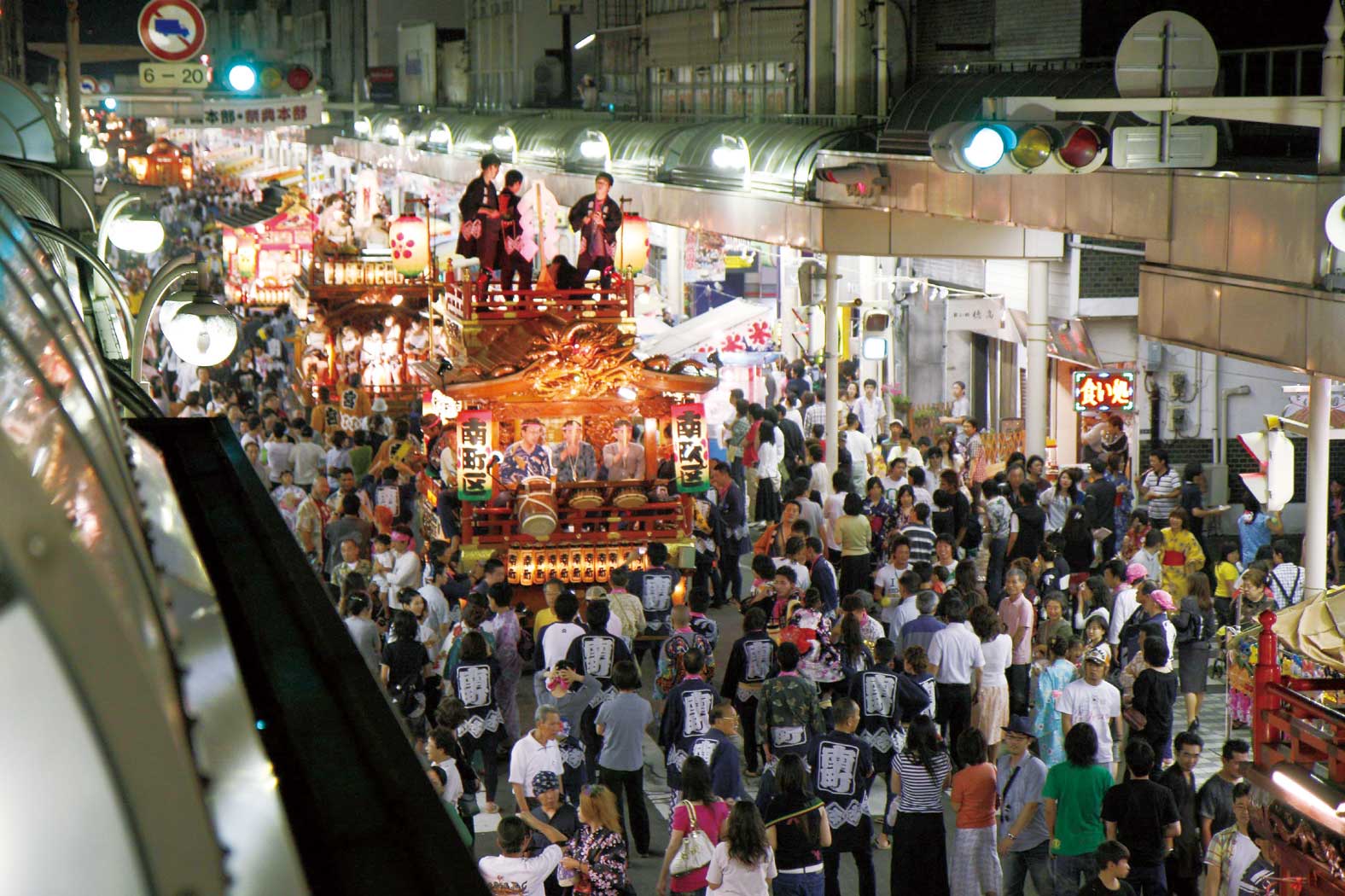 Said to have originated in Kyoto before spreading to the rest of Japan, the Gion Festival was originally held in order to appease the evil spirits which were thought to cause illness and disaster. With 24 participating towns and 21 festival cars the Fuji area Gion Festival is the largest Festival in the Tokai region.